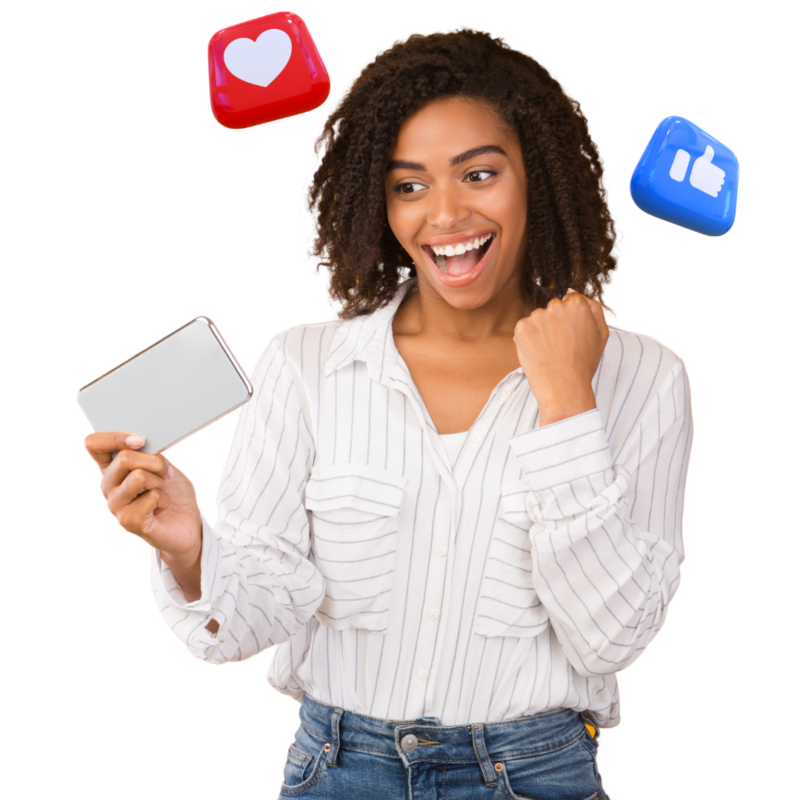 Hi There
We're Social Status
We exist to help brands succeed in the always-evolving world of Social Media Marketing.
We created Social Status for business owners who are aware of the power of social media marketing but don't have the time or knowledge to use it to grow their business.
We provide comprehensive, results focused Social Media Marketing.
We are passionate about helping businesses harness the power of social media to achieve tangible ROI instead of wasting money on traditional mediums that can't be measured.
Click 'Get A Quote' to get started.
The Best Decision
for your Marketing Strategy
We're one of the most established Social Agencies, trusted by hundreds of brands & with a track record of success. Our team of experts become an extension of your team & treat your business as their own
Trusted By Brands Big & Small
Our team of social media experts are excited to help your business, click below to get a fast free quote!
Social Status helps your brand stand out on Social Media & a commitment to 10X our clients' social results. Strategy, Content Creation, Management, Ads & Reporting. All in a simple monthly package.
Lorem ipsum dolor sit amet, consectetur adipiscing elit. Sed ut id eu elit augue felis. Penatibus in erat sed id massa, feugiat. Quam nulla