THE SUMMARY
Moon Dog Brewery chose us as their marketing partner as we have accomplished similar results for our other clients in the same niche. The campaign creatives we implemented for this customer were developed in-house and proved to suit their target market well considering the engagement we received in the ads. Client was ecstatic with the result considering the revenue we generated for them was all during lockdown!
THE GOALS
Improve Social Marketing Strategy
Leverage database & online community
Use FB & IG Ads to drive targeted traffic
Use Remarketing to drive conversions
Track conversion value & ROI
Optimise campaigns to increase ROI
THE STRATEGY
We focused on taking customers from awareness, to consideration, to purchase.
Split tested hundreds of ad variations at each stage of the funnel.
Segmented audiences by activity & engagement across online channels.
Single Image ads delivered the right message, to engaged shoppers, at the right time.
THE RESULTS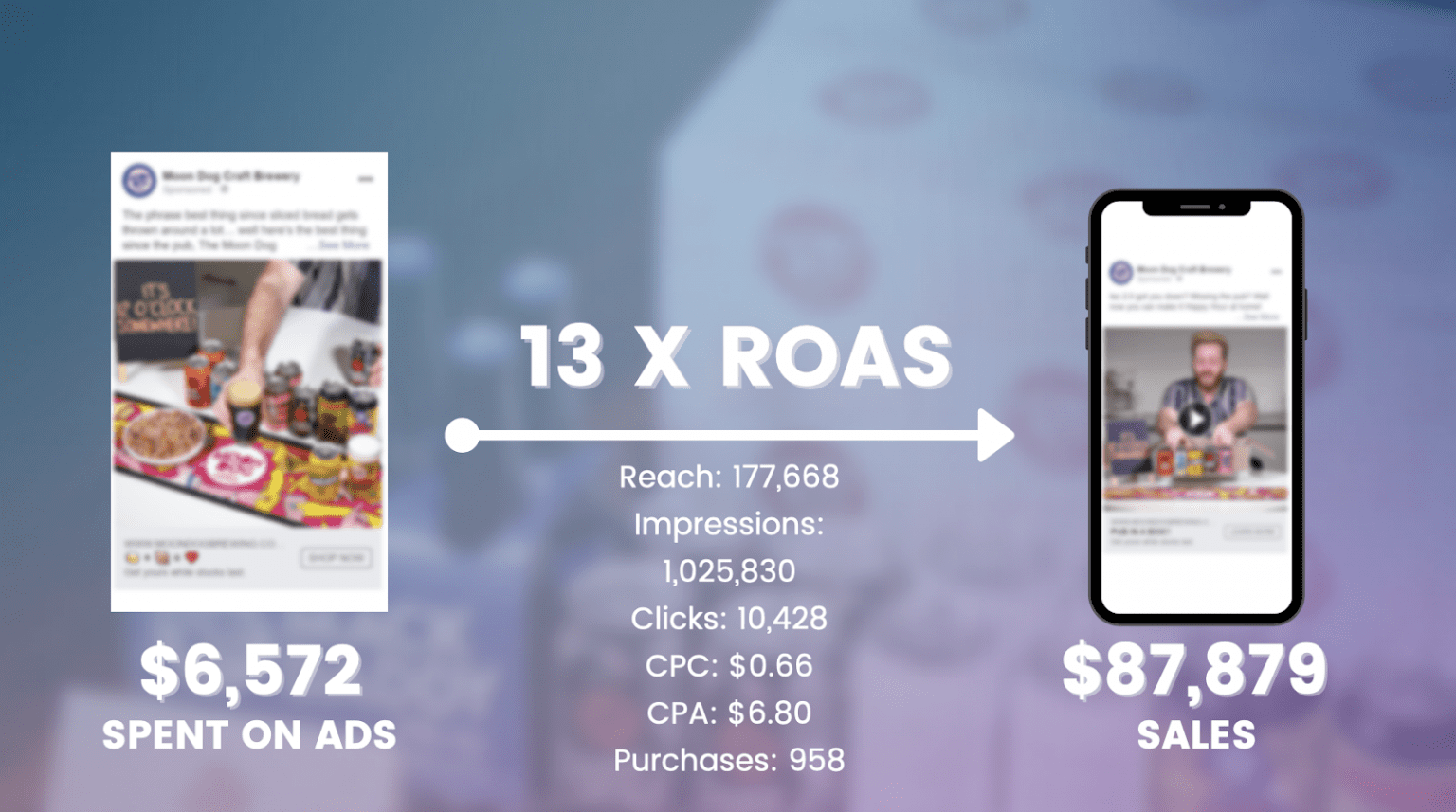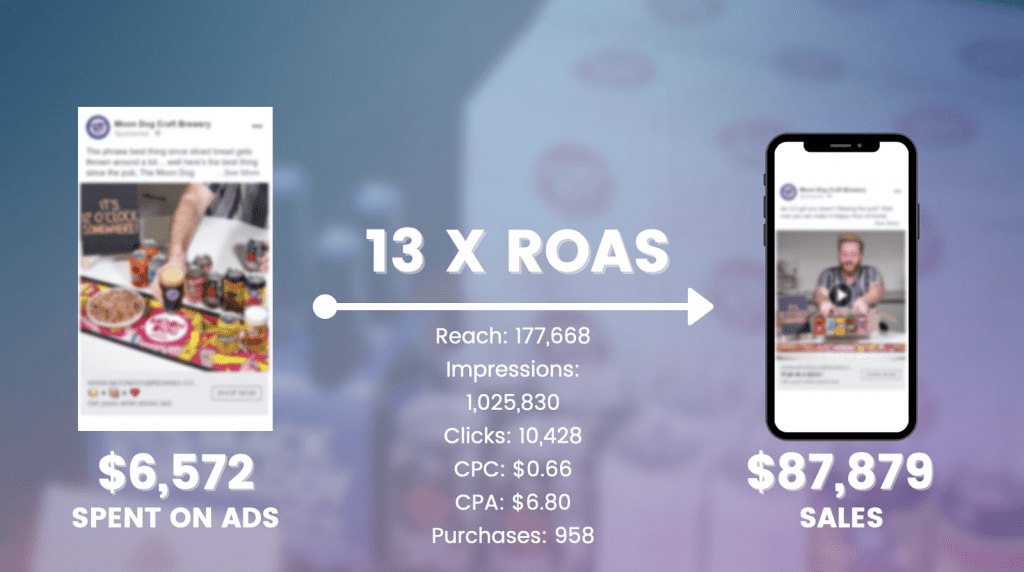 THE PROOF